October 12 & 13, 2016 – Ended. Asian | Militaria | Furniture | Silver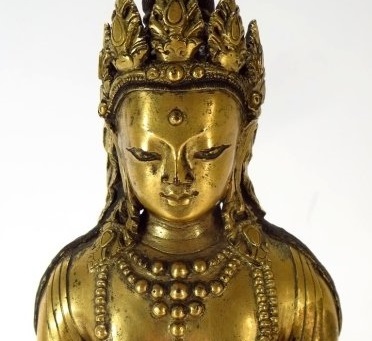 The fine items in this auction have been culled from numerous terrific collections throughout Connecticut, New York and NJ, including estates in Greenwich, Newtown, Millbrook, The Upper East Side of Manhattan, Redbank and many others, as well as Bethesda, Maryland. Most of the items in these collections were purchased over a generation ago– or more– and have been passed down and retained by families and collectors because of their beauty and fine quality.
Asian porcelains and hardstone carvings, 14th & 15th Century European Sculpture, paintings by American Artists like Abel Warshawsky and Eric Sloane, Tiffany & Kirk & Son silver are just a few of the highlights in Day 1 of this enormous auction.
In addition to lovely collections of furniture and decorations, there is a large selection of militaria, including guns, swords, armor, helmets and more.
Exhibition: Friday, October 7th-Tuesday, October 11th, 10am to 5pm daily. Free Consultation/Appraisal Day: Saturday, October 8th, 10am to 12 pm.