Ended. The Estate of Richard I. Johnson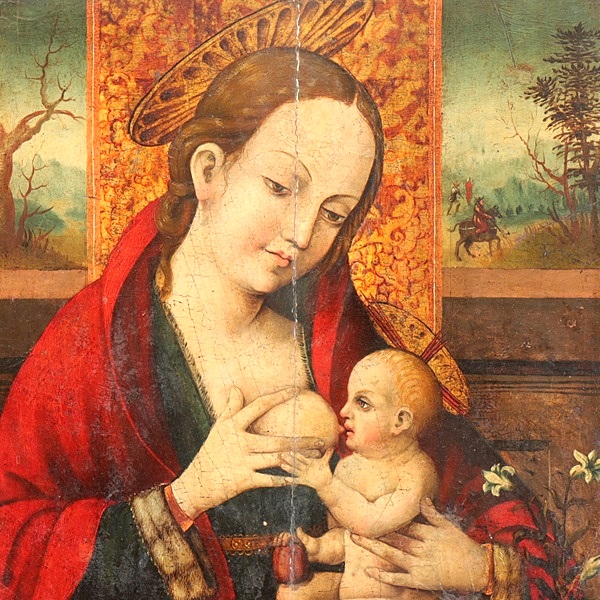 Litchfield's December 8th auction features Property from the Estate of Richard I Johnson (1925-2020), Chestnut Hill, Massachusetts.
Part I: 16th & 17th C. Stained Glass, Statuary, Fine Art, & Furniture.
Mr. Johnson's extensive collection of Renaissance and Baroque themed antiques, fine art and stained glass was purchased, mostly in the mid 20th C., from great Boston area estate collections inspired by the taste of the Isabella Stewart Gardner Museum.
Part II: The Library of a Professor of Conchology.
Mr. Johnson was a long time Research Associate at Harvard's Museum of Comparative Zoology, having started as a volunteer while still in high school. He published his first scientific article in 1941, at the age of 16, beginning his life as a gentleman scholar, an amateur with a worldwide scholarly reputation who produced more than 50 papers about malacology.  He served in the U.S. Army in World War II, before returning to Massachusetts and graduating from Harvard in 1951.
Over six decades Johnson assembled perhaps the largest private collection of books and journals on molluscs, including titles seldom found even in research libraries, each volume identified with a discrete stamp of "Richard I. Johnson" to a preliminary leaf. It was one of the greatest collections of shell books ever assembled.
The first part of his library collection was sold at Bonhams, NY in October, 2020. Litchfield Auctions is pleased to present this second session of works from the collection.
Auction Preview: Sunday Dec 6, 12-4pm & Monday Dec 7, 10am-4pm.  Masks required.  Online Bidding on Live Auctioneers & Invaluable, plus phone & absentee bidding available.  Call (860) 567-4661.